My beach trip was such a blast! This was the second year that my group of friends got together to rent a beach house - and it was just as much fun as last year!
on the way
the beach
The house is amazing. Right on the beach with a private gazebo. Shuffleboard, Foosball table, and a hot tub. Two large porches, a hammock, and a crows nest that looks out over the shore.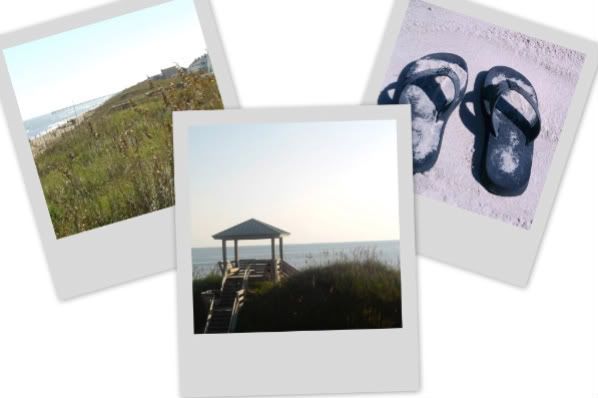 view down the beach
our gazebo
flip flops in the sand
We had perfect weather. 90 degrees with no chance of rain. The beach was beautiful [and empty] and the water was warm.
The week was filled with good friends, good food, and laughter. Lazy days on the beach and crazy nights. A lot of pranks and water balloon fights. It was a true vacation from life. An entire week of fun and I can't wait until next year already :)