Over the weekend Pat and I took Sebastian and Libby on a little hike to
Cunningham Falls
. I am super lucky to live
really
close to this beautiful state park.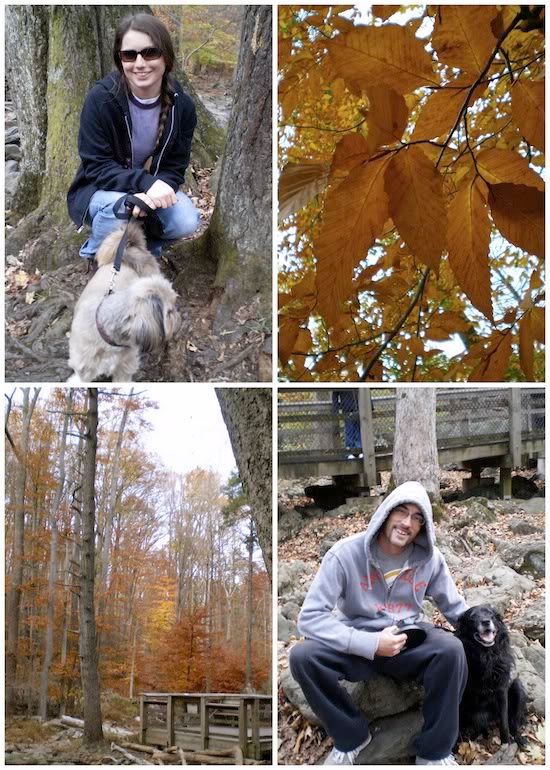 The water level was a bit low, so the waterfalls were not as spectacular as we would have liked. But the trees
more
than made up for it. The forest was like walking into an autumn wonderland.
The leaves were absolutely amazing
. Vibrant splashes of color everywhere. Simply stunning.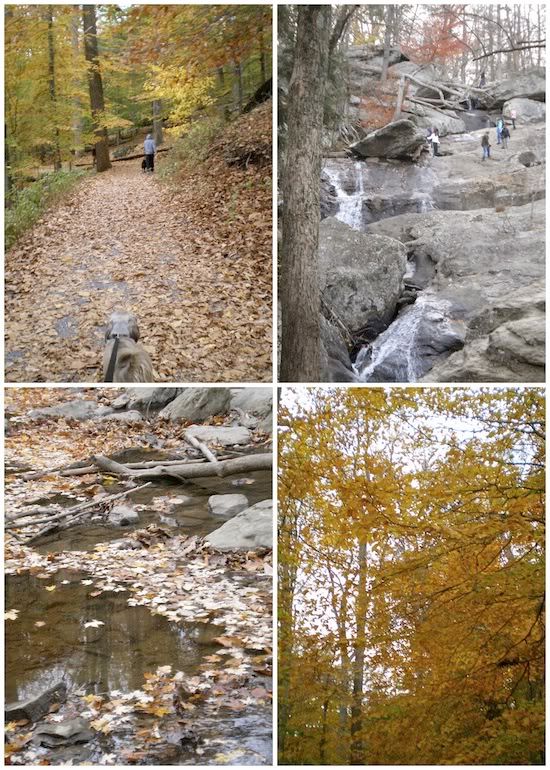 We had a lovely time. The hike was so relaxing and peaceful and the weather was perfect. It was a great way to enjoy the fall foliage for the last time because it is
quickly
slipping away. The past few days I have awoke to a layer of sparkly frost covering the yard.
Brr!