Earlier this month I did a complete overhaul of my sewing room.
My main goal at the start of 2011 was to get organized. After the holidays, my sewing room looked like a tornado had hit. This really hindered my productivity and was a bit overwhelming.

Now my room is fresh and clean - and everything has a spot :) This makes me feel so much better and it looks so nice! I can go in and I quickly get started. No time wasted looking for tools or creating a space for work. Now I just get to it. It is quite refreshing.
I will start off this organizing series with my favorite change that I made to stay organized in 2011. Finding a place for my ribbon.
I wish I would have a taken a before picture, but it completely slipped my mind. So you will just have to use your imagination :)
I used to keep all my ribbon stacked in an old caboodle case [you know like the flip top case all the cool girls had in middle school]. It was overflowing with messy spools of ribbon and it was so stuffed it would not close all the way.
It was a
mess
and a pain to find the ribbon I needed
.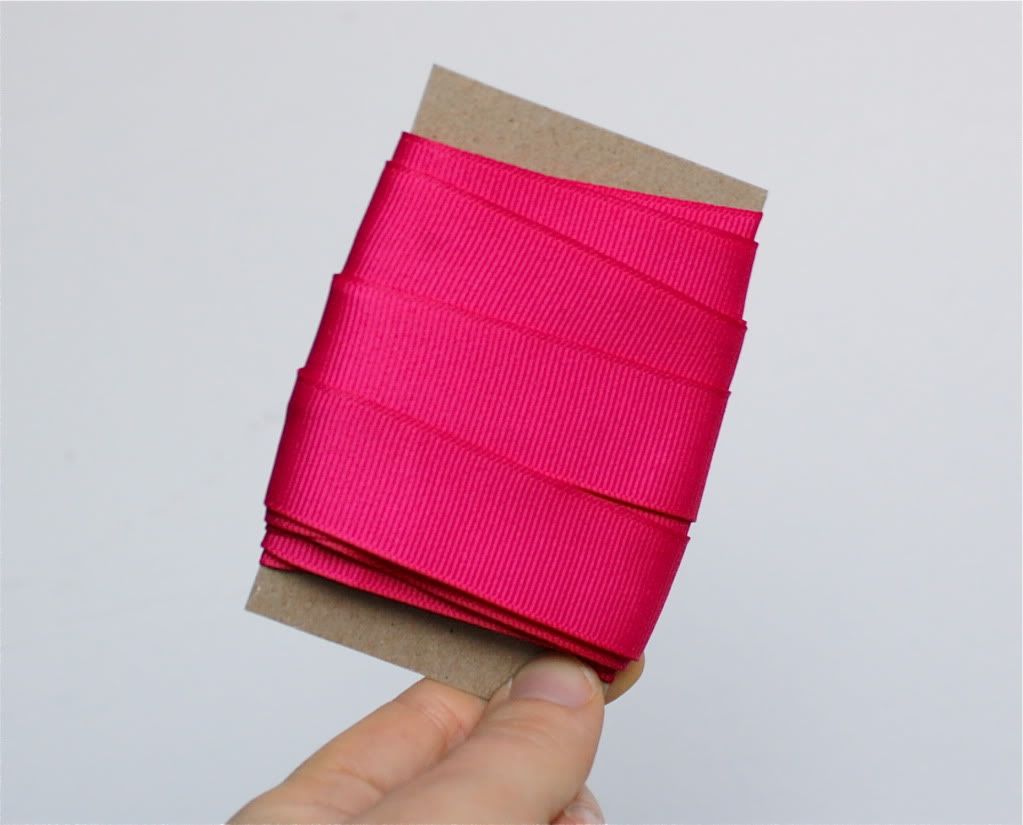 I really wanted to consolidate my ribbon collection, so I decided against using a ribbon rack. I thought that it would take up too much space. Instead I cut out 3 x 4 inch cards out of thin cardboard. I then wrapped each card with a single color of ribbon and placed all of the ribbon cards in rows in a plastic storage container.
I
love
it [and it was
really
simple]. Every shade of ribbon is easy to get to. I can see all of the colors so I can just grab the ribbon I need instead of searching through spools. Plus it has saved a lot of space and it looks so much better.