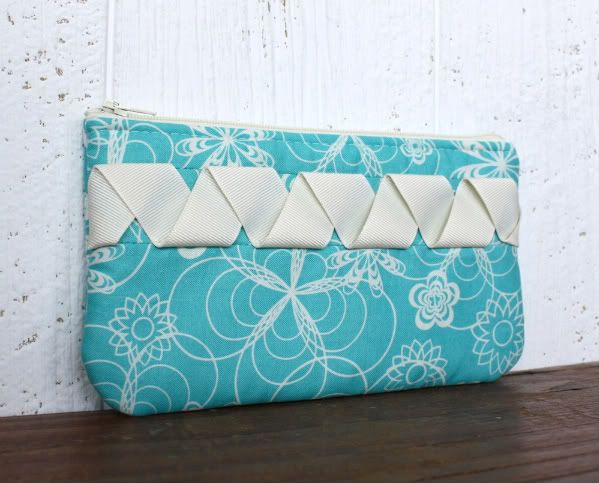 The first Milk and Honey blog giveaway!!
Want to win this printed ribbony pouch?
Enter the Giveaway...
1. Become a Follower [or comment if you are one]
2. Blog about this giveaway [leave a link to your post]
3. Tweet this giveaway [leave separate comment to let me know]
You have until September 9th to enter - winner will be announced on the 10th!